En resa till Medelhavet
Vacation Trip to the Mediterranian
October 2005
Day 8 - Venice - Italy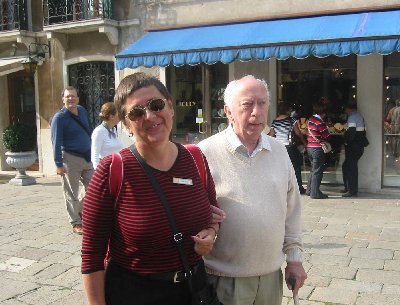 I Venedig gav vår guide Catharina min man sitt stöd

Our guide Catharina gave her support to Roland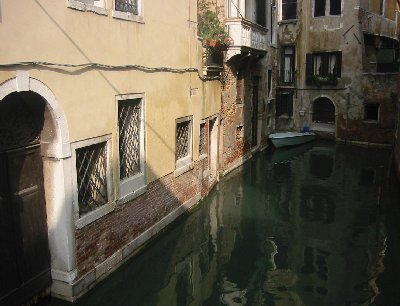 Kanal i Venedig

Canal in Venice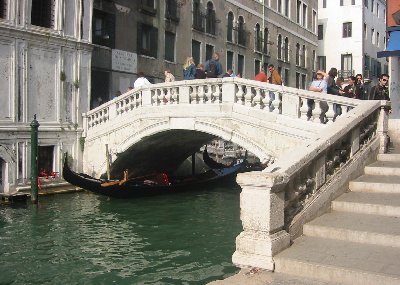 En gondol under en av Venedigs hundratals broar.

Gondola under one of hundreds of bridges in Venice.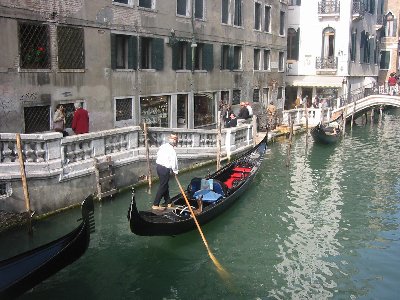 Ytterligare en kanalbild

Canal with gondolas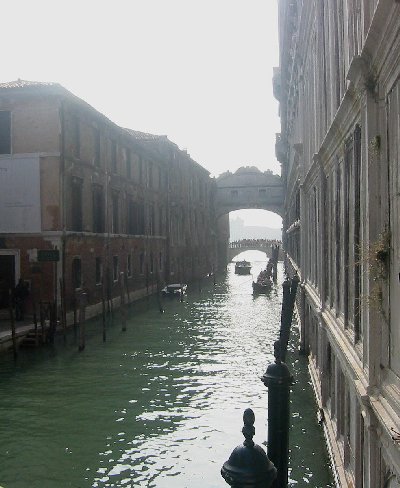 "Suckarnas bro"

"The Bridge of Sighs"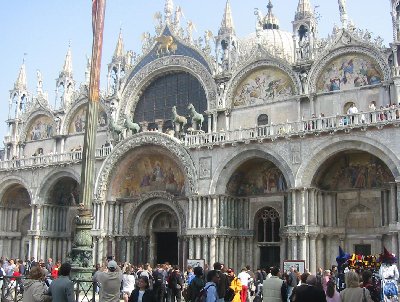 San Marco-katedralen - för närvarande till största delen stängd för restaurering.

Saint Marco Cathedral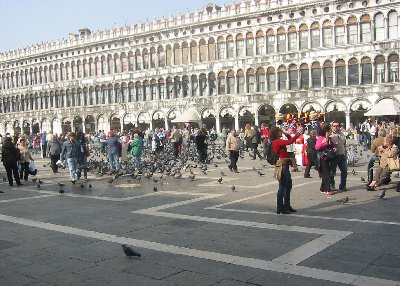 Piazza San Marco med duvorna

The wellknown pidgeons.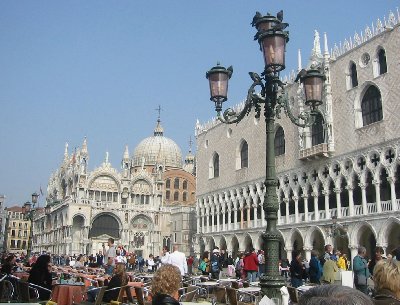 En lyktstolpe framför ena gaveln av Dogepalatset, i bakgrunden San Marco-katedralen

The Dukes Palace, San Marco Cathedral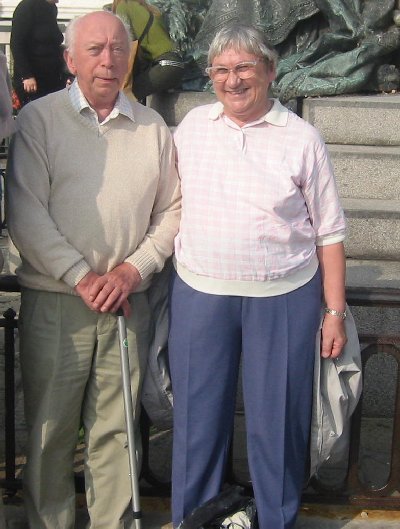 Roland and Ingegerd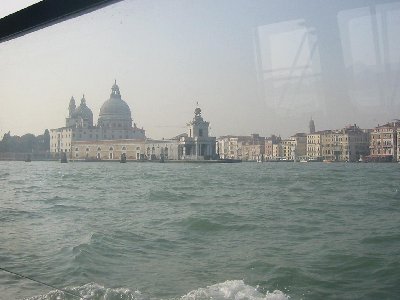 Detta kort taget under båtfärden tillbaka till terminalen

From the waterside on Canale della Giudecca


---
Photo by © Ingegerd 2005