Advent i musikens Budapest
med
November 2013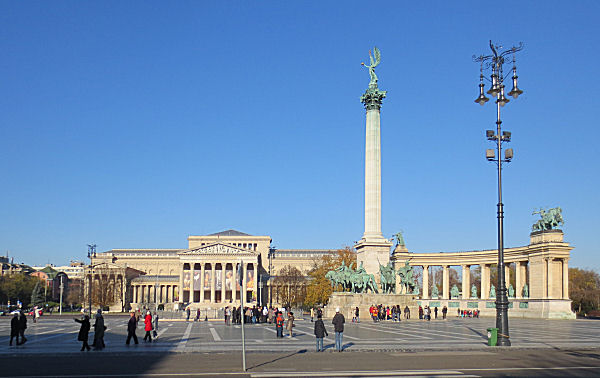 Hjältarnas torg och nationalmuseet.
The square of the Heroes. Fine Arts Museum in the background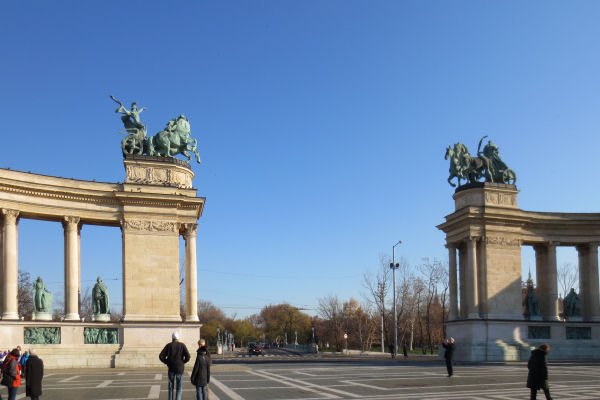 Statyerna krig och fred. Stadsparken i bakgrunden.
War and peace. In the background the Town Garden Park.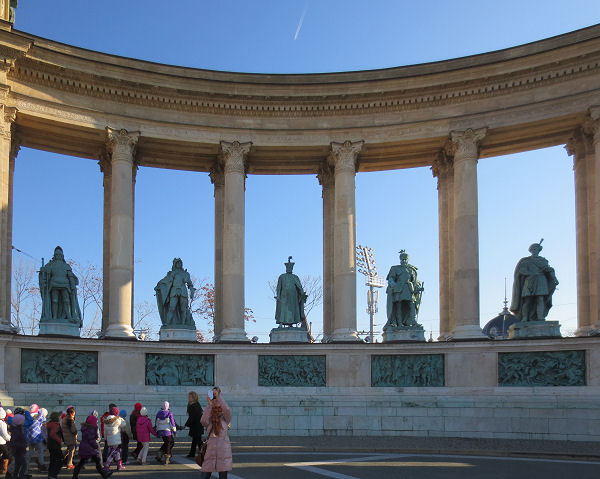 Fem av de kungar som förevigats i monumentet.
Five kings - St Istvan (Stephan) the first king - to the left.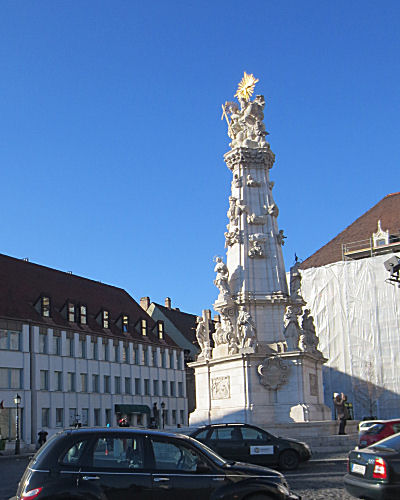 Framför Matteuskyrkan på slottsberget i Buda står pestkolonnen som uppfördes som tack för att staden skonades för pest 1709, prydd med många symboler.
The Baroque Trinity Statue in the centre of the square was erected by the citizens in the eighteenth century in thanksgiving for their escape from the plague.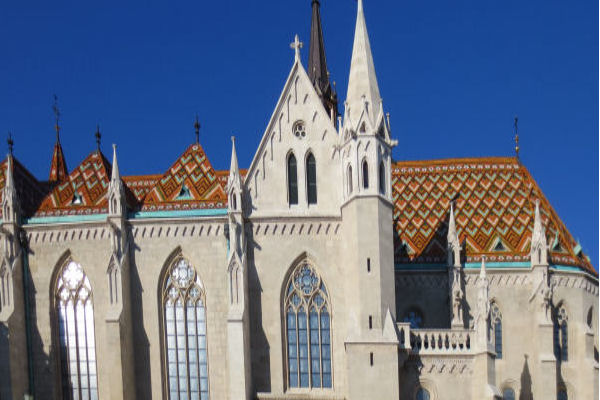 Matteuskyrkan (St Mátyãs) har i likhet med några andra byggnader i Budapest tak med färgade kakelplattor. Jag har manipulerat mitt foto.
The tiled roof of Matthias Church in old town, Buda.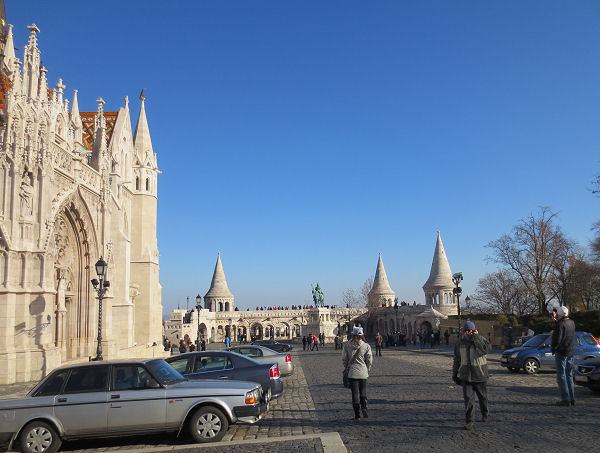 I bakgrunden Fiskarbastionen, till vänster Matteuskyrkan.
The Fishermen Bastion in the fond.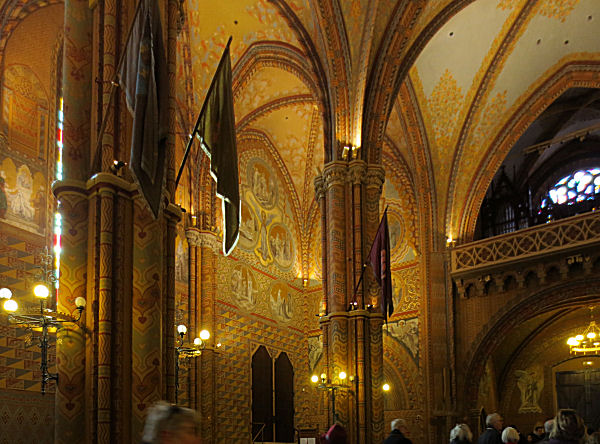 Interiören i Matteuskyrkan är bysantinskt inspirerad
Interior Matthias Church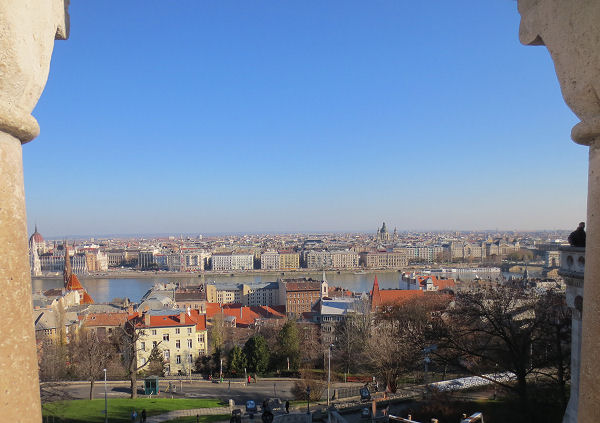 Utsikten från Fiskarbastionen mot stadsdelen Pest som ligger på andra sidan av Donau.
View towards Pest from the Fishermen Bastion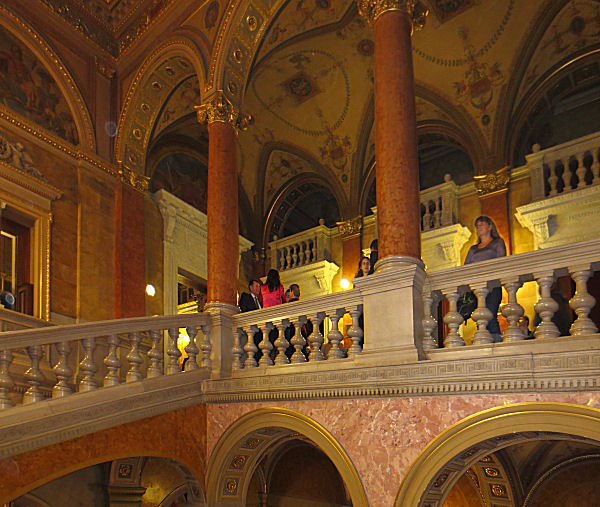 En trappuppgång i operahuset i Budapest.
Interior Budapest Opera House



INDEX
Photo & Design Ingegerd
November 2013