Hebridean and Scotland Pictures
May 2003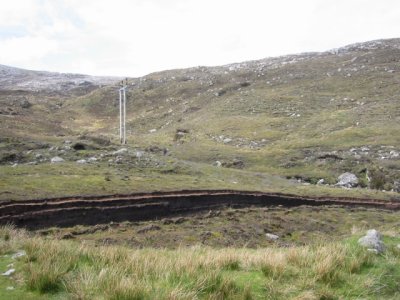 Här har det varit torvupptagning.
Det är fritt fram att hämta torv för husbehov för alla medborgare.

Here some people have dug up their peat for fuel.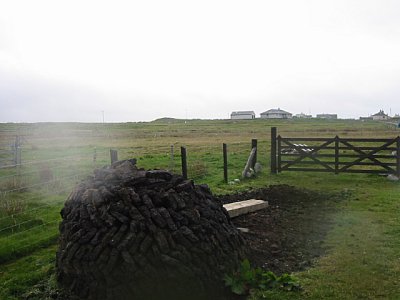 En noggrant stackad hög med bränntorv.
(Det ångar inte om högen. Imman är från en regndroppe på kameralinsen)

A peat stack - fuel for the fires.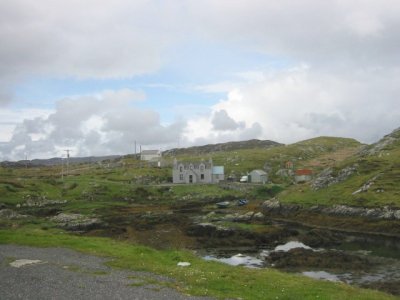 Ett typiskt hus här ute på öarna med vindsfönster. Husen är mestadels grå.
Det är ebb i fjorden.

A typical living house in these isles. See the roof windows!
The tide is out in the firth.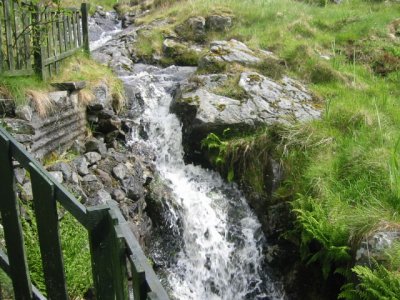 En bäck är nödvändig för den som vill arbeta med växtfärgning.

The stream aside the house where the Studio SOAV was working.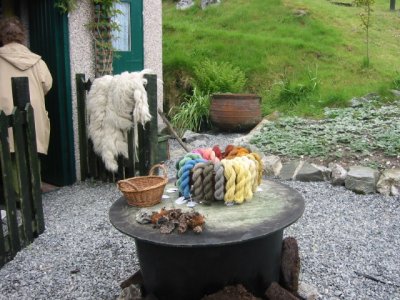 Studio SOAV arbetade med växtfärgning av ullgarn.
Mestadels använde hon sådant som hon själv hämtat ute i naturen men hon odlade också en del växter i sin trädgård.

In Studio SOAV the lady was dying wool with stuff from the nature.
She fetched most of her stuff when walking around in the hills but had some plants in her garden too.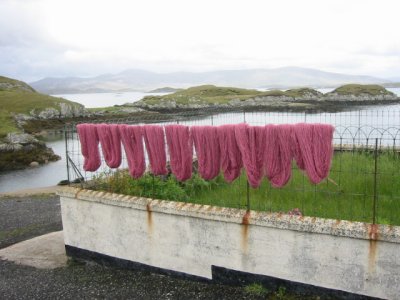 Här har en väverska i byn Plockropool hängt upp sitt garn att torka.

Here a tweed weaver in Plockropool has put her wool for drying.
---
© Ingegerd