Hebridean and Scotland Pictures
May 2003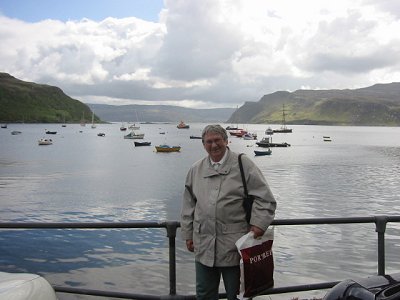 Hamnen i Portree, huvudstad på Skye

Harbour of Portree, the capital of Isle of Skye.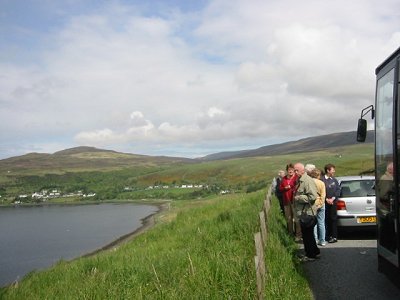 På höjden ovanför byn Uig stannade vi för fotografering.
Du kan urskilja att bergssluttningen till stor del är täckt av ärttörne som ger den en gul färg vid denna årstid.
Den lilla fiskehamnen med sina vita hus ligger nere vid stranden av fjorden.

A view towards Uig in Isle of Skye.
You may see that the slope above the village is yellow by flowering gorse bushes.
The little fishing harbour with its white houses at Uig Bay is a scenery.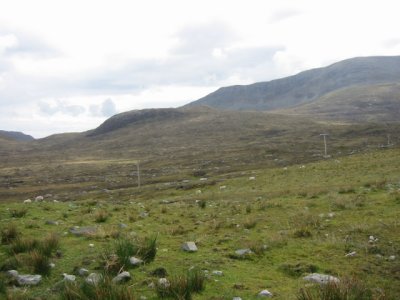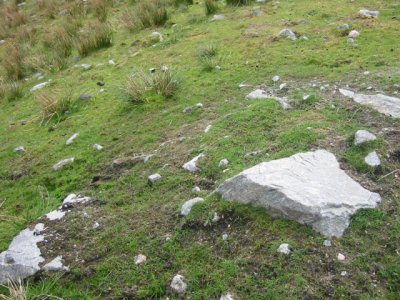 Steniga och ganska vattensjuka grässluttningar dominerade stora delar av Harris.
Men här kunde jag bl.a. urskiljde veronica och potentilla.

Stony watery slopes dominated large areas of Isle of Harris.
But I could see some small meadow flowers, e.g. Veronica and Potentilla.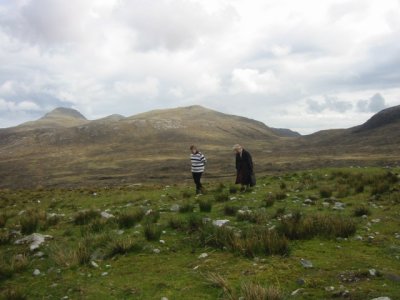 Längst till vänster ser vi toppen av det högsta berget på Yttre Hebriderna, Clisham 699 m.ö.h.

To the left the top of Clisham, the highest hill in the Western Isles
---
© Ingegerd